Community College Money Management Classes: Teaching Personal Finance
Who: Leslie Tomlinson with Student Support Services at Northwest-Shoals Community College in Muscle Shoals, Alabama.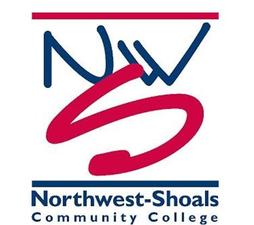 What: As part of the college's Student Support Services grant through the US Department of Education's TRIO program, the program must offer a variety of seminars to all recipients. One of these requirements is personal economic literacy.
Who: Located on the outskirts of Appalachia, Northwest-Shoals Community College's students are a mixture of returning adult students and students of traditional age who aren't going directly to a four-year institution. Some 70-80% of the community college's students qualify for federal assistance (i.e., Pell Grants) and many are the first in their families to go to college. As a result, much of the student body is considered "at risk" for not finishing their degree. The mandate of the school's Student Support Services Program is to assist students with course selection, academic tutoring, academic advising, financial aid and personal economic literacy education to ensure they get through school.
How:
Money management classes are generally comprised of one or two dozen students at desks or tables.
Total class time is approximately one hour.
The money management classes start with an introduction to personal finance and then students identify a spending vice – such as buying a coffee every day – and then multiply the cost per week, month, year to understand the effect of small changes in spending.
About 15 minutes into the class, students use the Money Habitudes cards. This serves to invigorate the audience because of the fun, hands-on nature of the exercise. The cards dovetail with the introductory spending exercise by helping students understand their own financial habits and attitudes and letting them talk about money. The class uses the Money Habitudes II cards, commonly used in universities and community colleges.
Depending on the degree of conversation, the class usually includes about 30 minutes for the Money Habitudes exercise. An introduction of the cards is followed by the solitaire sorting process then the money personality self-interpretation step. Following the financial conversation starter, there is then 15-30 minutes of group discussion.
Why:
Although offering the personal finance class is a grant requirement, the Money Habitudes cards are used for three ends:
Make the SSS staff and its offerings approachable and non-threatening. "People don't want to feel judged. So you want a very non-intimating, easy way to talk about money," says Tomlinson. It's important that students feel comfortable in their interactions with the staff because the goal is to continue to help students in a variety of ways. In addition to financial aid and personal economic education, they want students to seek them out for academic support, scheduling, advising and curriculum planning.
Make financial education personally relevant and interesting. To this end, a discussion of one's money personality and habits and attitudes can put spending and savings decisions in context. This might be whether to buy a new or used car – and what one really needs versus what one wants. "We want them to think before they spend their Pell Grant award and take out the maximum allowed on their student loans," says Tomlinson.
Foster a bond between students; an ice breaker and conversation starter that goes beyond finances. "Because we are a commuter college, we want students to connect with each other and sometimes it's very difficult to do that; they come in, they go to class, they leave. And so we like for them to talk with each other and get to know each other and make a bond."
Observations and Comments:
We loved them! Because it's engaging. It's active learning. It's participatory. It's not just us talking to them or at them – it actually engages them in the process. And it's fun.
We like to get the students to talk and we've found that these cards will promote discussion.
It's really hard to find interactive things that are financial in scope but which aren't  scary. Other activities make it seem like, "You're doing everything wrong!" We always try to accentuate the positive with our students, and encourage them to make positive choices when it comes to their education and their money.  Playing solitaire with the Money Habitudes cards allows us to do just that.