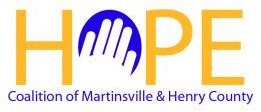 The Issue: How to train financial services professionals to easily understand the emotional and behavioral side of finance to better relate to financial clients.
Who: Joanie Davis, Community Initiatives Director at United Way of Henry County and Martinsville.
What: The United Way of Henry County and Martinsville is part of the HOPE (Helping Others Progress Economically) Coalition. The asset building coalition includes financial institutions, government agencies, and civic and nonprofit organizations working to improve the economic self-sufficiency of low-income and low-wealth families and individuals. The United Way used Money Habitudes to do professional development workshops for its credit union partner. The United Way trained the credit union's employees to better understand how habits, attitudes, values and emotions play into financial decision-making – and how to better relate to and serve clients.
How:
The United Way facilitated "lunch and learn" workshops for the credit union's employees at all of its branches. The credit union training was mandatory for employees.
Hour-long classes were based on doing and discussing the Money Habitudes activity to determine each employee's own money personality type.
The credit union wanted to provide training that was new and out of the box. Most credit union training revolves around understanding technical concepts and numbers. However, this session was about understanding people. Being able to introduce emotions, behaviors, attitudes and money personality was new.
The goal of the workshops was to get the credit union employees to better understand how they see and relate to money in order to understand and relate better to the credit union's customers. Ultimately, the workshops were designed to help the credit union employees improve member relationships.
"Financial professionals can dismiss clients because they're different from you and you don't understand them. Beyond just doing the cards and saying, 'These are my Habitudes and you're different from me,' it's a step further. It's asking, 'How does this affect my job? How do people respond to me? Do they think I'm judgmental? Is that why they don't want to do business with me?'" says Davis.
Discussion raised questions such as: If you are a teller and have a dominant Planning Habitude and you're dealing with a customer with a dominant Spontaneous Habitude, do you feel defensive? Does it lead to talking differently or interacting differently? How would you recommend financial products or services that would be a fit for that customer? "Learning about yourself as a financial professional and how you see money, you can get rid of the disconnect with the person you're working with and open up the lines of communication and become more effective," says Davis.
Davis made a chart of all the credit union employees' dominant Habitudes. As so many of the employees had similar money personalities, it opened up discussions about how employees often saw and reacted to money one way while their customers would make financial decisions differently.
Feedback from the training was very good said Davis. A comment typical of the realizations people gained: "I realize now why I feel defensive when people come in with their iPhone and their brand new shoes and they've overdrawn their bank account three times at Burger King for $1.50. And I realize I need to check myself and be more understanding."
Why:
"We're trying to get everyone speaking the same language in our community with financial capability. Money Habitudes is one of many we use, but it's the one that's more emotional and touchy-feely – but without being too fluffy and forming a circle or doing a group hug or singing Kumbaya," says Davis.