Money Habitudes is a staple for those who teach money classes. This includes people who work in school environments, lead workshops and community programs, and train youth leaders to help educate their peers about managing money. It's used in high school classes, after-school programs, camps, workforce development training, and programs for leadership, entrepreneurship and life skills.
In addition to the adult version of Money Habitudes, the Teen version is used with ages 15-18. There is also a financial curriculum for youth and a specially adapted version for at-risk youth.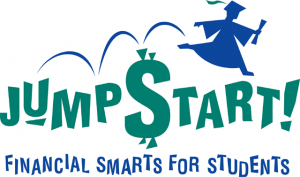 Why use Money Habitudes® ?
What teachers and youth leaders say about Money Habitudes
Teachers and youth leaders use Money Habitudes to make money classes better.
When I went through evaluations from our independent evaluator, the teen classes always had about double the progress in budgeting and finance than the adults. The difference was that the teens were using Money Habitudes!

Program Manager, First Things First

When I go into classes, people don't know me. They don't trust me. I know that. But when I do the Money Habitudes activity, it's fun, it breaks the ice and people open up and they start discussions.

Director, Center for Smart Financial Choices

I use Money Habitudes in my consumer economics class and it sparks fantastic conversation about consumer behaviors!

Lecturer in Family & Consumer Sciences, Point Loma Nazarene University